1) The Northern Lights
If you are travelling to Northern Norway during wintertime, you've probably already put chasing the Northern Lights on the top of your bucket list. This spectacular light show appearing in the skies of the Northern Hemisphere is an unforgettable sight most visitors don't want to miss. The Northern Lights tours are known to be some of the best attractions Norway has to offer.
On all tours the guides take you far away from the light pollution to increase the chances of seeing the lights. As the Northern Lights is a natural phenomenon there is no guarantee that you'll be able to see them on any of our tours but our experienced guides pay close attention to the weather and the aurora forecast to maximise the chances of success and we even have our own aurora camps out in the wilderness with options to spend the night.
Tromsø and Kirkenes are some of the most popular Northern Lights spots in Norway, and peak season for catching the lights dancing in the sky is approximately from 21st of March to 21st of September You can chase the lights by snowmobile, Aurora Cruise, Arctic Truck, reindeers, huskies – there is loads of activities to choose from!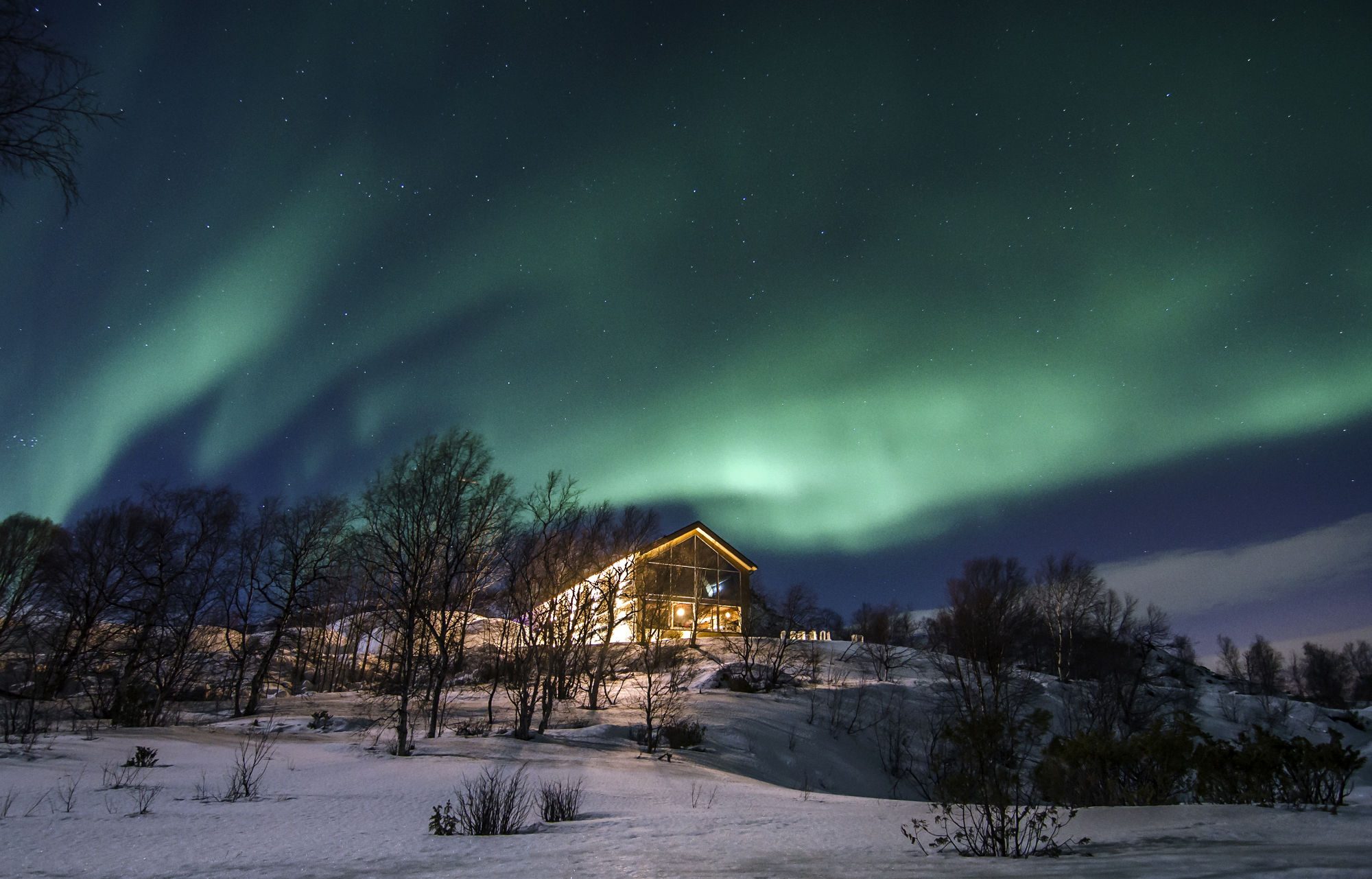 2) Dog Sledding
Husky safaris has been a popular winter activity in Northern Norway for quite some time. Not everyone is aware of this, but the activity is actually available in the summertime too, you'll just go by wheels instead, travelling in a husky wagon. There are many different dog sledding trips both in the daytime and in the evening. If you go dog sledding in the evening, you might even be able to see the Northern Lights on your trip too. After the dog sledding adventure, you will be served a hot meal in a traditional Northern Norwegian setting.
In Kirkenes you can go on a husky safari where the dogs take you on a 5 km long ride along the fjord in Sandnesdalen in wintertime or go on a husky wagon tour during summer.
In Tromsø you can go dog sledding in Breivikeidet or take a Dog Sledding, Ice Domes & Reindeer Visit combination tour. You can also go on a Husky Morning Tour or a Husky Evening Tour. The evening husky trips also gives you the chance to spot the Northern Lights as you go.
3) Drive Your Own Snowmobile
The snowmobile, or the "scooter of the North" if you will, have been used as a method of transportation in Northern Norway and other nordic countries for a long time. The Sami first started using it for reindeer herding, soon followed by others who found it useful for travel and transportation. As you don't need roads to travel by a snowmobile, just snow and vast areas, the snowmobile can provide more flexibility for people living in more remote areas. There is a huge range of activities giving you the opportunity to go on snowmobile tours both as a driver and a passenger. As long as you are over 18 years of age and hold a valid drivers licence you can drive a snowmobile on one of our activities.
Tromsø has both Day Time Snowmobile Tours and Evening Snowmobile Tours ( the latter gives you the chance to see the Northern Lights) as well as a Snowmobile, Ice Domes & Reindeer Visit combination tour.
In addition to the Northern Lights Tour, Kirkenes also offers you the chance to go on a snowmobile safari in the arctic scenery and a Russian Border Expedition by Snowmobile.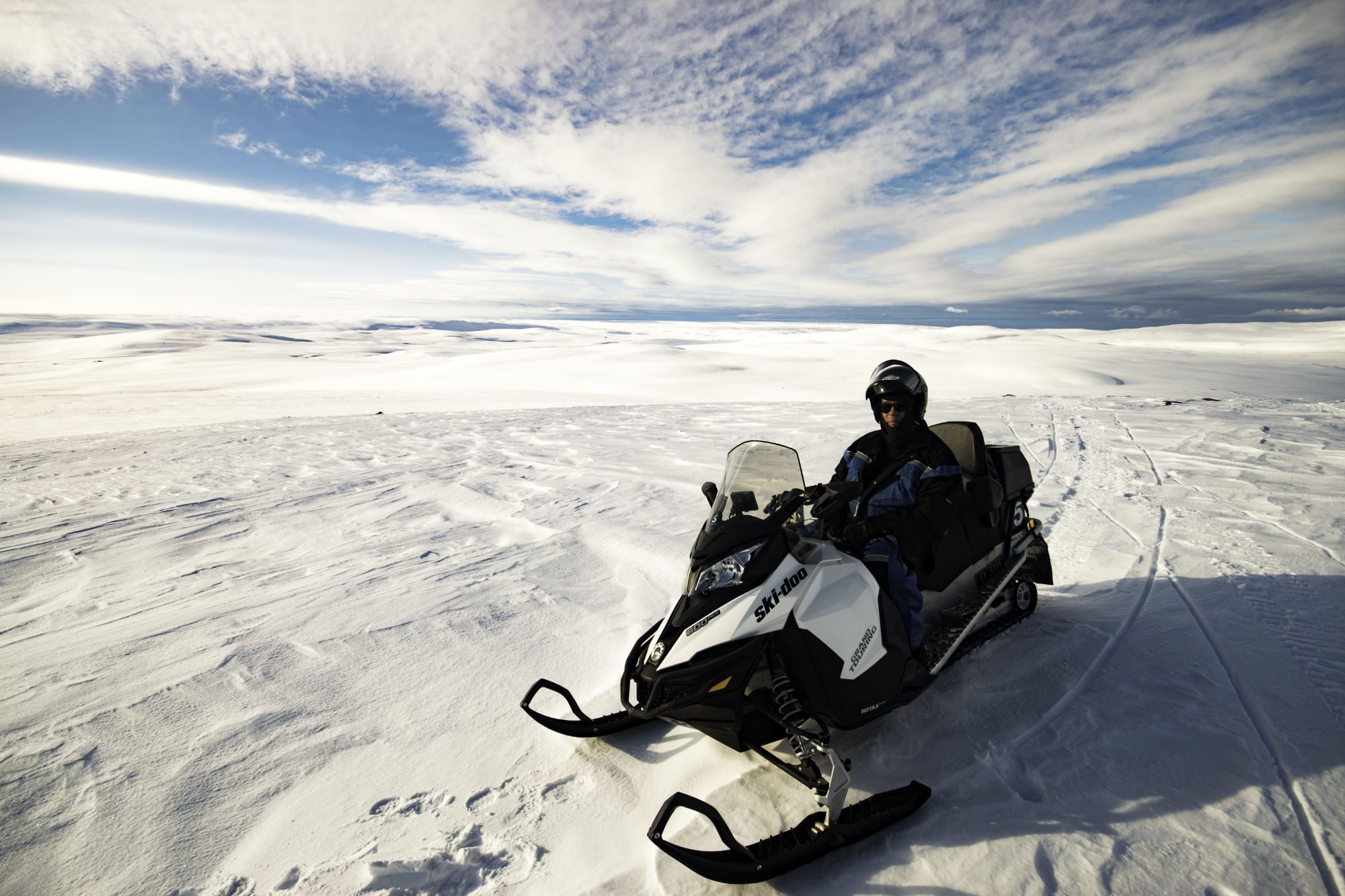 4) King Crab Fishing

Seeing this mighty creature up close is an adventure in itself. In Norway you can go King Crab Fishing all year round and the perfect place to do so is Kirkenes – The King Crab City. In the summer you can go king crab fishing by RIB and help the guides pull the crab pots onboard the vessel. During the winter you'll go out on the fjord ice by snowmobile and catch the crabs through a hole in the ice. The day ends with a king crab meal in a boathouse restaurant serving up the freshest crab you'll ever come across and. The portions are huge ensuring no one will go hungry.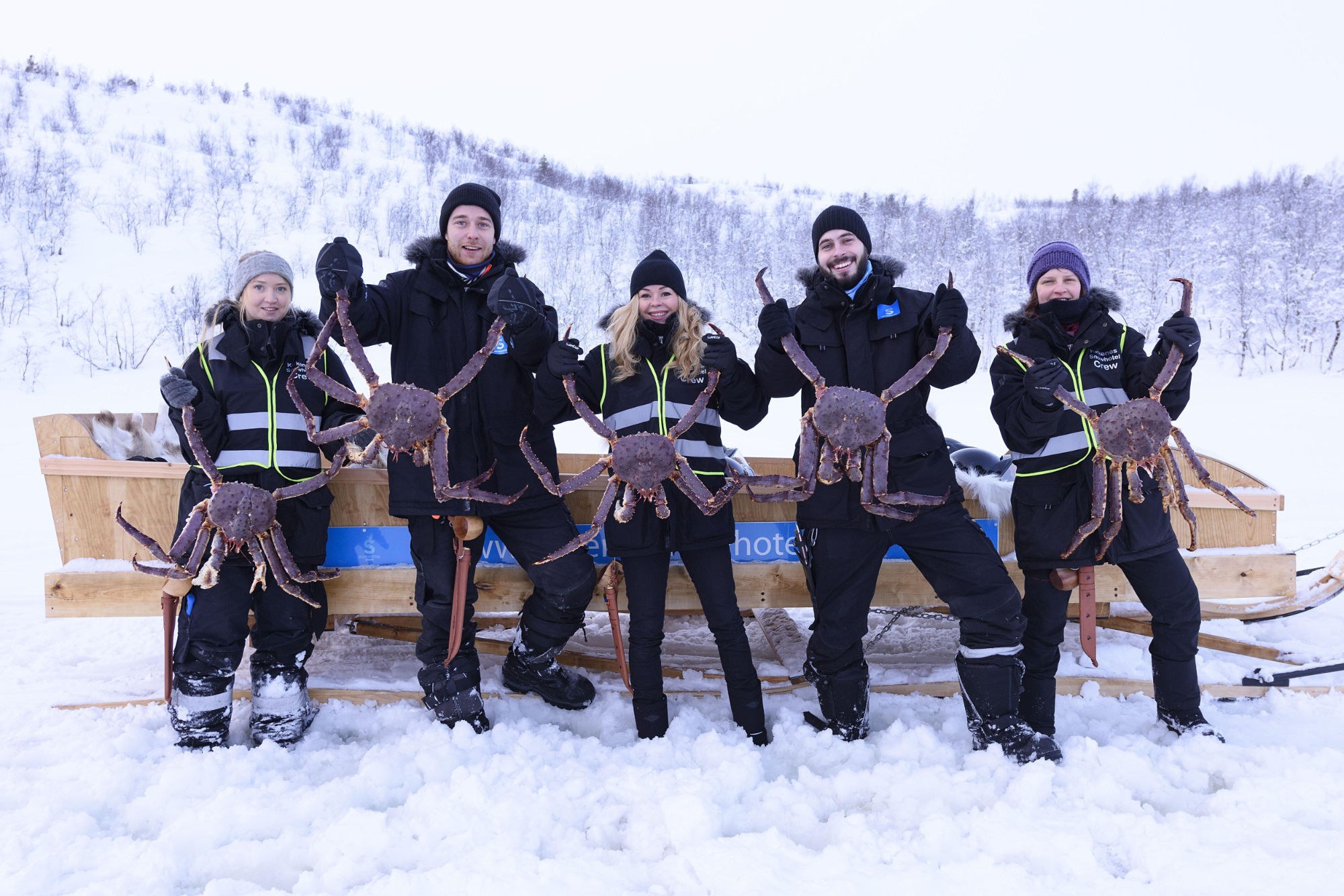 5) The Romsdalen Gondola
The Romsdalen Gondola (Romsdalsgondolen) is Norway's longest skylift and offers a spectacular 360 degree view of the majestic peaks of Romsdalen. Located in Western Norway this skylift travels 1679 meters between the centre of Åndalsnes to the Nesaksla peak – 708 meters above sea level. There is a wide variety of gondola tickets available, so you can enjoy the skylift however you best see fit. You can take the gondola up to Nesaksla and walk back down, or the other way around, or you can choose to relax, enjoy the views and travel in style both ways. There is even a restaurant on top of the mountain, Eggen Restaurant offering high quality food based on local ingredients. Here you can enjoy a nice meal and spectacular views at the same time.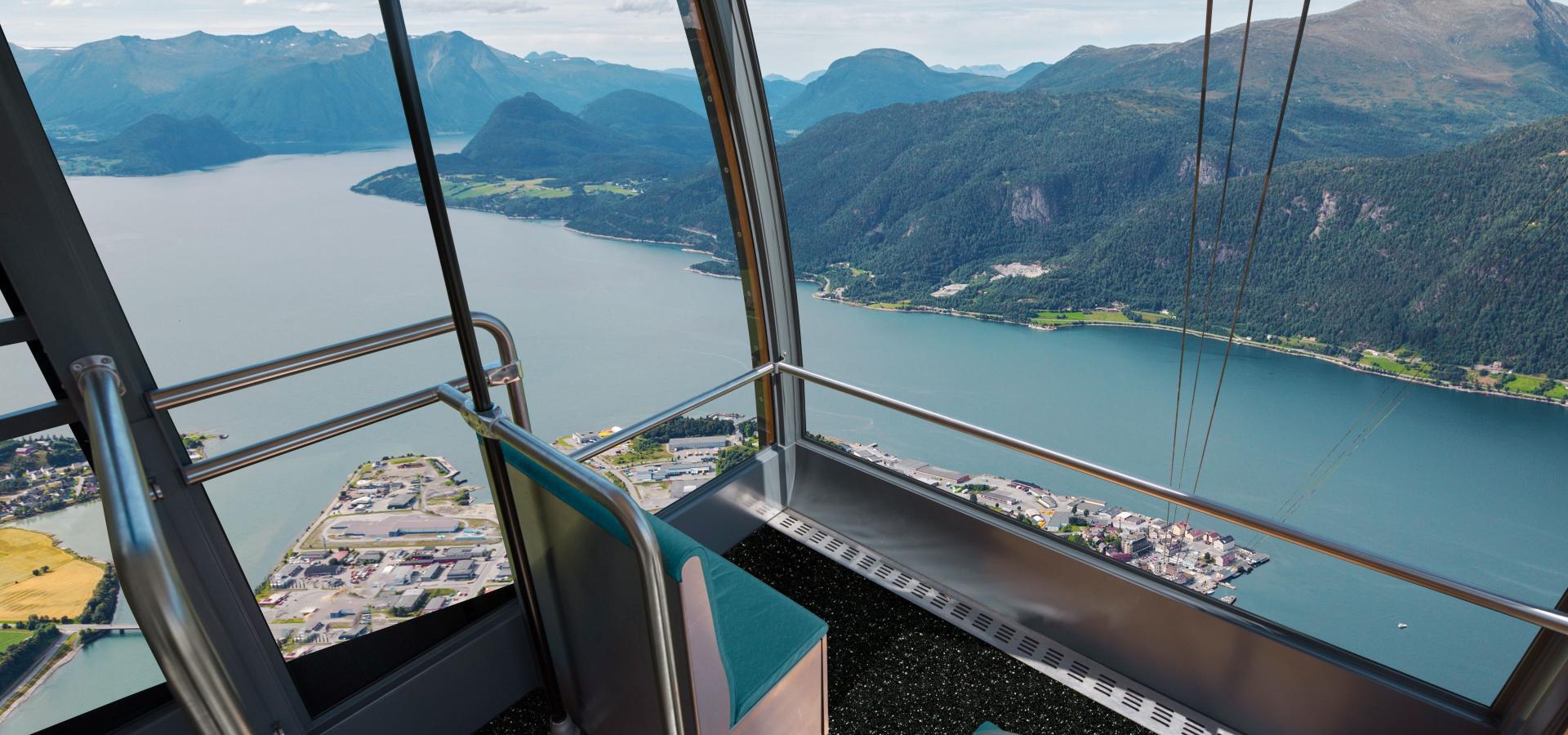 6) Spend the Night in a "Rorbu"
A rorbu is a fishing cabin traditionally used as a seasonal housing for fishermen during the fishing season. If you are looking for an authentic experience Lofoten offers several lodging options where you can stay in one of these cabins. The archipelago of Lofoten is known for its beautiful fjords, majestic mountains and plenty of fishing villages. Å is the best preserved fishing village in Lofoten and Å Rorbuer offers a traditional feel and at the same time allowing you to enjoy modern amenities. Nyvågar Rorbuhotell in Storvågan offers plenty of comfortable and spacious fishing cabins with hotel standards where you can stay a night or two while enjoying the beautiful surroundings.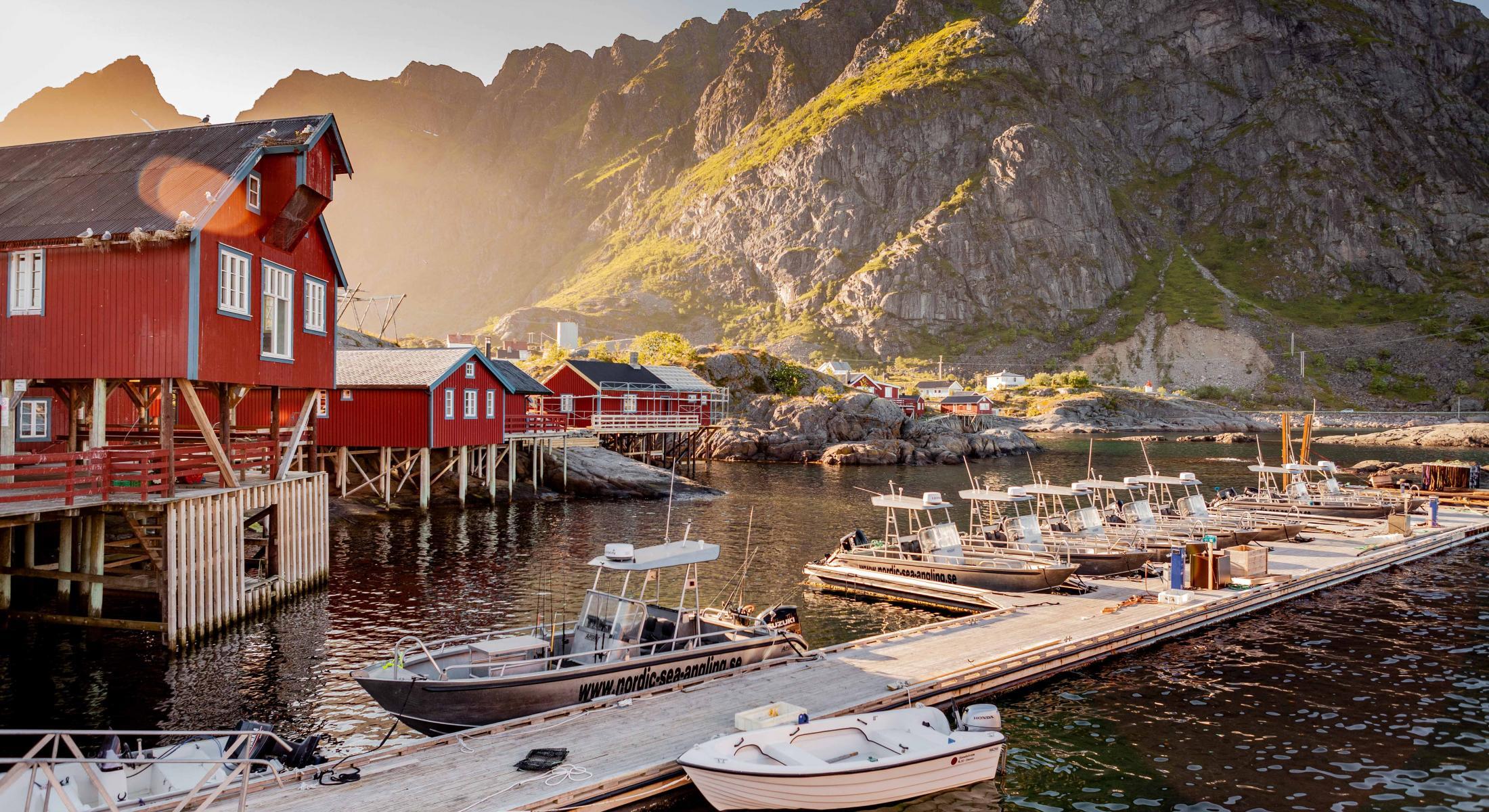 7) Whale Safari
The best time to go in Norway is during wintertime. Each winter the humpback whales (killer whales) travel thousands of kilometers to the cold water in the coast of Tromsø to feast on herring and other types of fish. In Tromsø you can go on a Silent Whale Watching trip or on a Whale & Arctic Wildlife Safari.
In the summer season the humpback whales will travel to the Caribbean to mate and give birth to their calves, so there aren't any killer whale safaris in Tromsø at this time. Further down the coast, in Lofoten, you can go on an Eagle and Whale excursion in summertime with the chance to spot sperm whales, porpoise and a few other species as well as local birds such as white-tailed sea eagles, sea owls, golden eagles and puffins.
8) Snowhotel Kirkenes
If you are in Kirkenes and looking for something unique to do, the Snowhotel will guarantee you an unforgettable experience. This is the first hotel built entirely of snow that's open all year round. This means that if you are visiting during summer and the weather is very hot, (yes it does happen once in a blue moon), you can keep cool in your very own bed of ice. Here you will have a constant temperature of - 4°. You will receive a warm and comfortable thermal sleeping bag to help you keep warm. If you feel cold, there is also a warm lounge accessible 24/7 with restrooms, showers, wardrobe & sauna.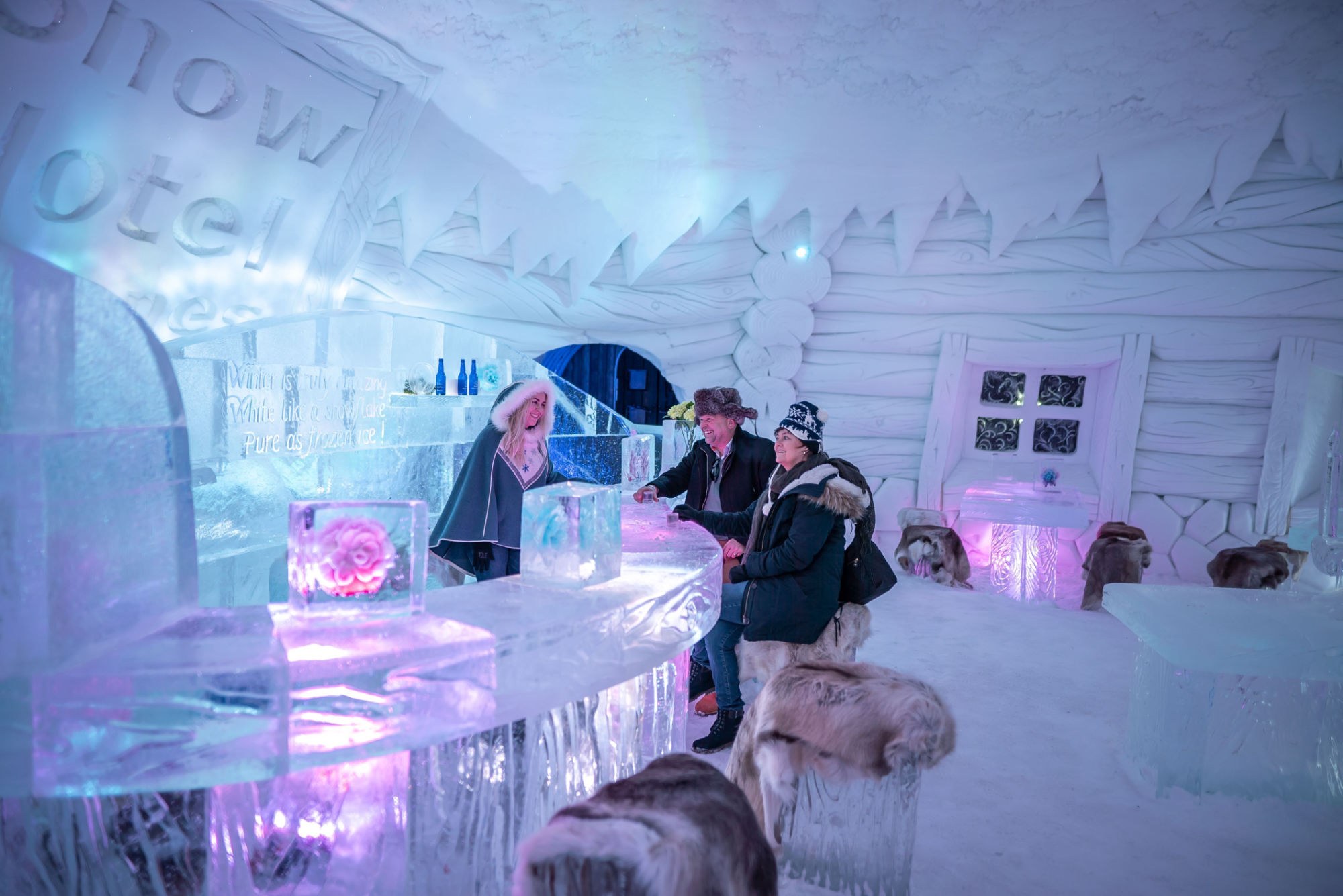 9) Mountains and Fjords
When looking for things to do in Norway, this is pretty much a given. What is a Norwegian holiday without seeing our majestic mountains and gorgeous fjords? There are many ways to explore these natural beauties in Norway. Kirkenes gives you the opportunity to go on a husky mountain hike in the idyllic Sandnesdalen, where a team of eager huskies leading the way. The terrain on this tour is easy and not too steep making it suitable for all. If you want to go on a winter holiday and prefer to tackle the mountains in a different way, you can go snowshoeing in Breivikeidet outside of Tromsø. In Lofoten you can stay in a rorbu right by the fjord with amazing views of the surrounding mountains.

In Romsdalen the gondola gives you easy access to nature sights to the Nesaksla peak while enjoying spectacular views of the surrounding areas. Romsdalen also has a huge range of mountain activities for anyone who likes to go on an active holiday. You can hike to Trollveggen, go on a guided hike to Romsdalseggen, take an introduction course to randonèe skiing or go airboarding.

10) Ice Fishing
In Northern Norway the waters might be covered in ice half the year, but the fish will still be in the same place – you just have to be a bit creative when it comes to catching it. In Northern Norway, the hunter/gatherer lifestyle is still very much awake and ice fishing is a popular activity for both locals and visitors during winter. In Kirkenes you can go ice fishing with an expert where you will head out on the icy fjords on a snowmobile sled. The fishing expert will drill a hole through the thick ice before you sink your line in and wait for the catch to bite. Cod is the most common fish, but you might also catch other types of fish – we've even caught salmon on some of our trips.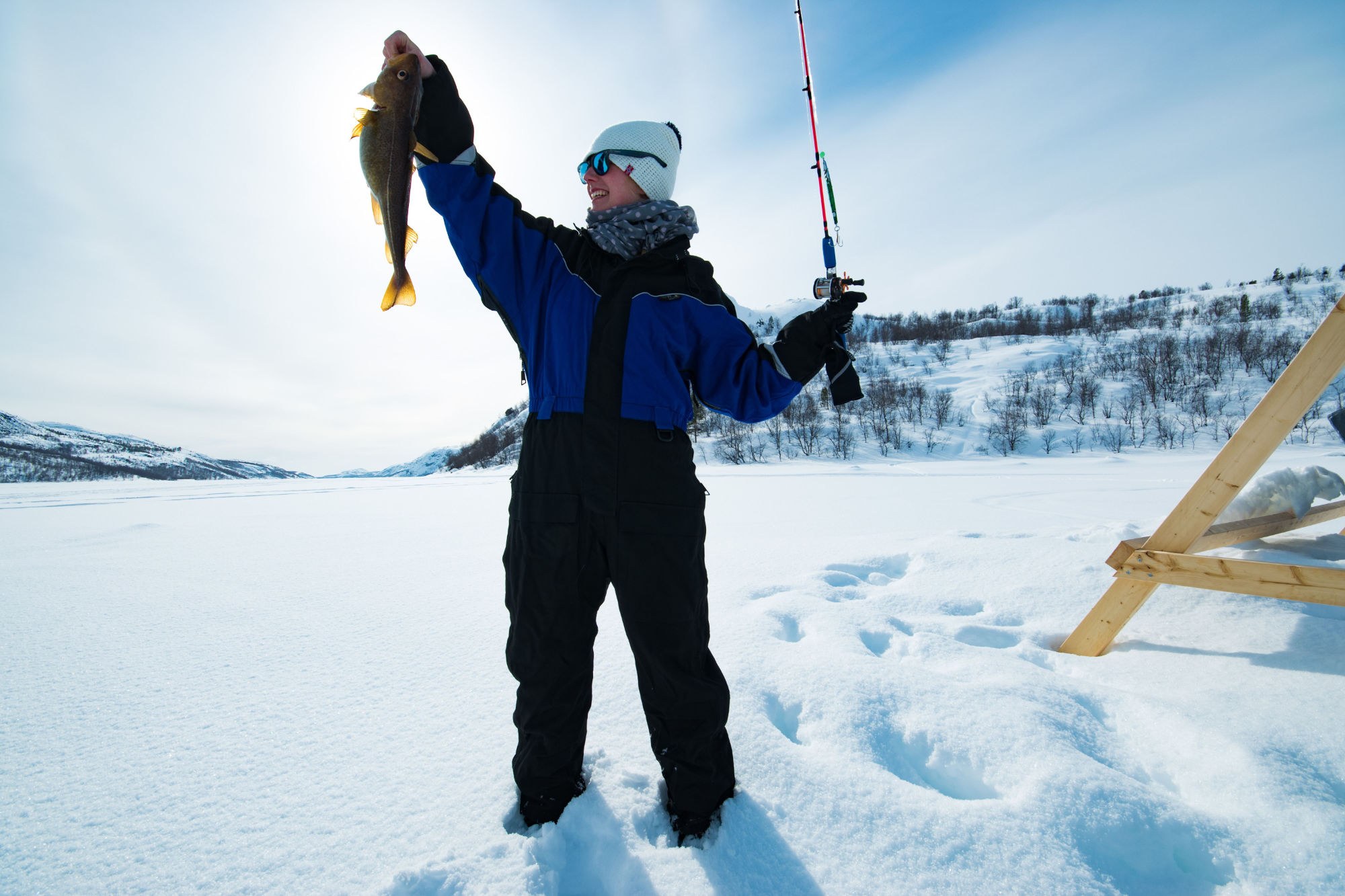 As you can see, this country has a lot of things to offer whether you prefer mountains, fjords, wildlife, Northern Lights or vast arctic sceneries. Whether you are travelling during winter or are planning a summer holiday, we hope we made it a bit easier for you to find some interesting things to do in Norway.